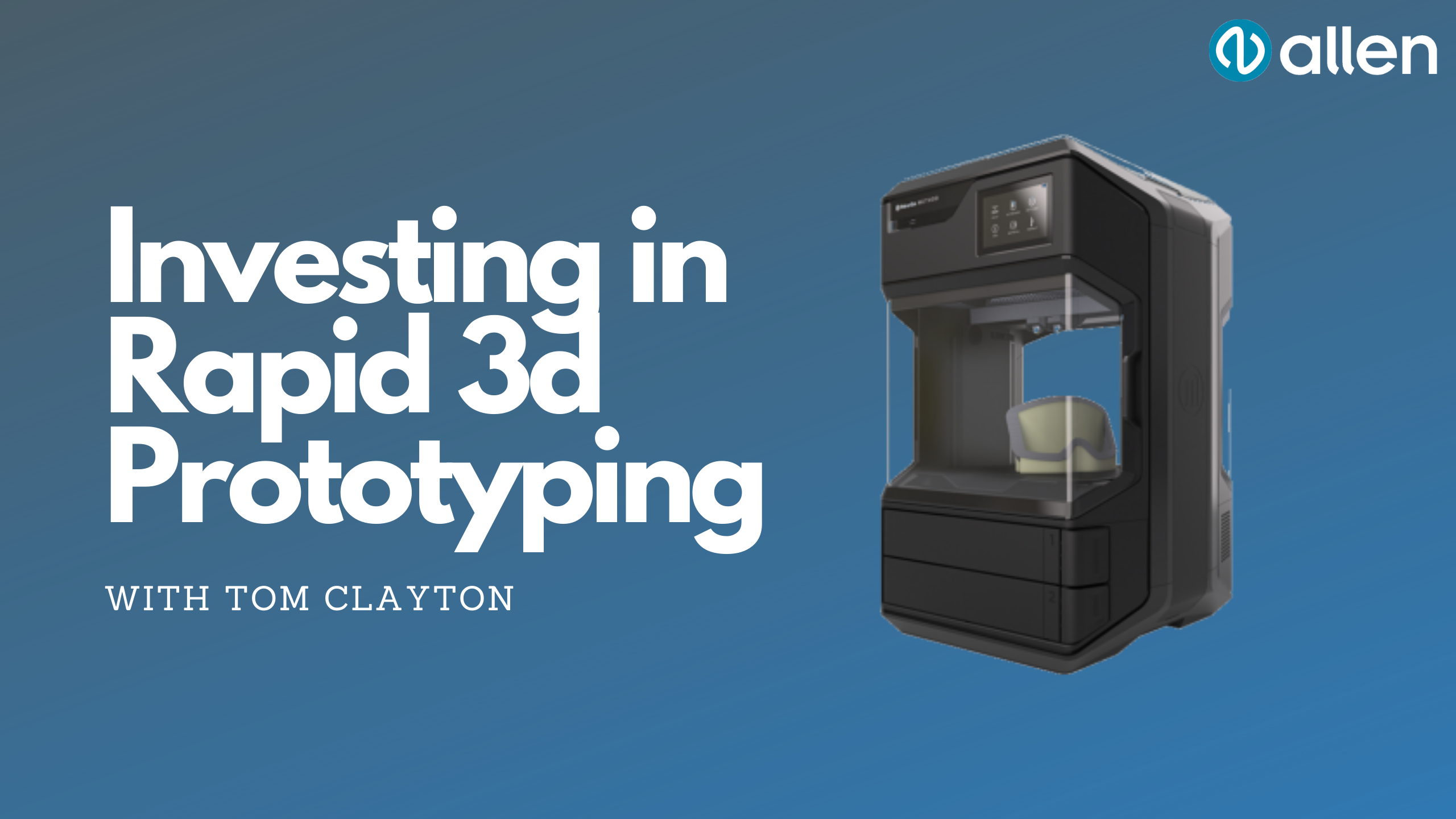 At Allen, we were one of the early adopters of 3d printing technology as the in-house design team could see it would help with many areas of the research and design stages of product development. But as technology has moved on so too has the capabilities of 3d printers.
Our existing 3d printer was somewhat outdated and worn out, and so, as a business which prides itself on innovative product design, we did some extensive research and decided to purchase the new MakerBot Method X.
It may come as a surprise that in the peak of a pandemic we would invest in new hardware for the design department. But, due to the demands of many entrepreneurs looking to develop products to assist in the fight of COVID-19 it became a logical investment for us to upgrade the existing machine.
The MakerBot Method X is one of the latest 3d printers available on the market. The new machine can print in multiple materials including ABS, PVA, Nylon and PETG Carbon fibre – Materials which could be used in final production. The wide range of materials will allow for stronger and more reliable parts to be manufactured. Resulting in better and more accurate testing results. Coupling this with quicker print times will also benefit the customers of Allen, as lead times to get their hands on a sample product will be reduced and the results will be more reliable and accurate than ever before.